JKN Digital Ltd.
13e Chain Caul Road,
Riversway,
Preston PR2 2PD.
Telephone 01772 722735
Fax 01772 760560
sales@jkndigital.co.uk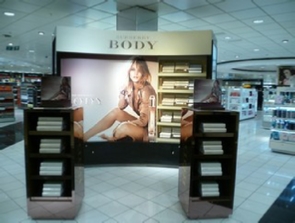 What we stand for
Our continued investment has created a high quality work environment that underpins our everyday commitment to exceptional customer service. Whilst the products and technologies within our marketplace will continue to change, some things will stay the same - In everything we do, we aspire to be honest, reliable and in tune with your needs.
To find out more about how we can help to keep you in front of the competition, please don't hesitate to get in touch.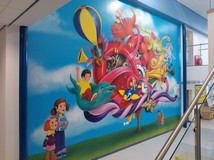 Committed to the environment
JKN's HP Latex inks enable a healthier approach to signage printing with advantages from the work zone to the point of display of finished prints.
Our inks are Greenguard Gold Certified odourless prints making the ideal for all environments.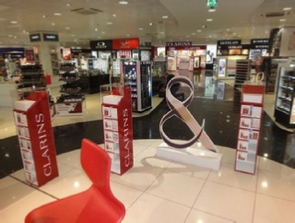 Investment
Over the past 27 years we've continued to invest in the latest technology to ensure that we remain at the forefront of the large format printing and display market and maintain the widest choice of quality products and services available.
So much more than printing
Before and after the manufacturing process we have even more ways support you including creative services, project planning, site surveys and nationwide installation to take the strain out of even the most demanding project. We do lots of simple stuff too, which is by no means less important.
From exhibition banners, posters and pop up display stands to temporary and permanent event projects or retail branding everyone gets our experienced and expert service.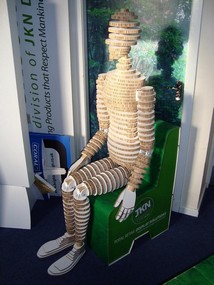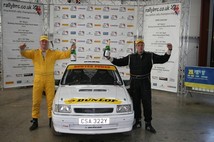 Fast, flexible and competitive
As one of the UK's leading large format printers and exhibition / display contractors, we're fast, flexible and competitive. What's more, we can support your individual needs for brand merchandising, display and retail graphics, site branding and signage, exhibition solutions and promotional indoor or outdoor advertising.
We're good listeners and creative problem solvers too and our priority is to meet your specific needs on time and hassle-free. In other words 'adding value for money' every time. We're a safe pair of hands as well as being nice people to deal with.
First things first - we're here to make your job easier!
Since we started in 1988 we've worked hard at being easy people to do business with. It's not rocket science for sure, but keeping things simple, having common sense policies and sharing some pretty strong values on things like flexibility, energy and customer focus all support our aim of being your supplier of choice.
If you're a creative agency, marketer, development manager or a business owner you'll know about the challenges of staying ahead of the competition, promoting a cause or communicating an important message and this is where we can help.